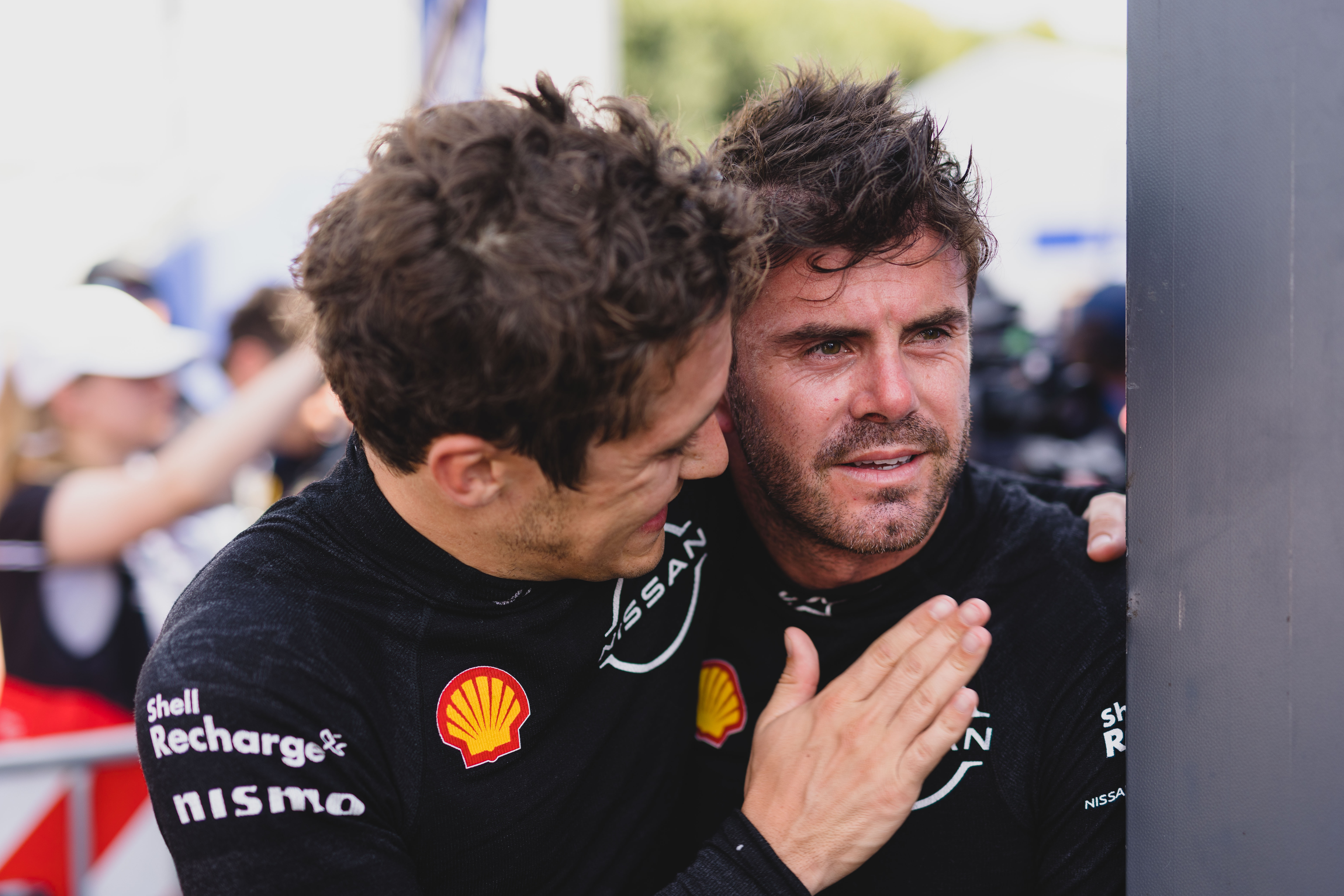 Nissan Formula E Team set for Season 9 finale in London
Series heads to the ExCeL London for final double-header of 2022/23 campaign
LONDON, United Kingdom (July 27, 2023) – Nissan Formula E Team is looking to end the 2022/23 ABB FIA Formula E World Championship on a high as the squad heads to London for Round 15 and 16 of the current season. Having shown strong pace in Rome, where Norman Nato picked up the team's first podium finish of the season, both he and Sacha Fenestraz will be looking to carry that performance to the Royal Docklands.
Debuting on the Formula E calendar in Season 7, the ExCeL Circuit is unique thanks to its half-inside, half-outside layout. The 2.09-kilometre track begins under the lights of the ExCeL London on the incredibly smooth surface, before heading outside and around the exhibition center. This section of the circuit is extremely abrasive and tough on the tires, with drivers having to adjust to the different grip levels throughout the lap. The middle part of the track also runs alongside the DLR line, offering an excellent photo opportunity of both race car and train.
The end of Season 9 also marks the completion of Formula E's first year using the new Gen3 regulations. The change in rules has resulted in huge interest from fans, with 40,000 expected to visit the ExCeL London for the sold-out event. The 2022/23 edition of the series has seen a 15% increase in viewership on Season 8, and according to Nissan UK research, 45% of people say they're more concerned about the impact of sports on the environment than they were 10 years ago.
Qualifying in London will get underway at 12:40 BST (UTC +1) on both days, with the two races starting at 17:00 BST. Find out how to watch here.
Tommaso Volpe, managing director and team principal, Nissan Formula E Team: "London is a one-of-a-kind venue in Formula E. It's very narrow and bumpy, and the layout is challenging because of the different track surfaces and grip levels indoors and outdoors. There could also be some rain, which would make it even more tricky to manage, but we're feeling confident following Norman's podium in Rome and we'll look to build on that. It was a great boost of energy for the whole team and, of course, we want to finish the championship in the best way possible so we're working hard to continue improving. London is a difficult circuit to predict because it's very different to other venues. However, we've been quick at a variety of tracks this season, and we're looking forward to getting there and doing our best."
Sacha Fenestraz, driver, Nissan Formula E Team: "I'm extremely excited for the final race weekend of the year, it's been a long season and now we're looking to head into the break on a positive note. It will be my first time racing at the London E-Prix, it's set to be one of the toughest tracks of the season. We've been strong in qualifying recently, we're just missing a little bit in the races in terms of energy management. We'll keep working hard and look to finish the season in style."
Norman Nato, driver, Nissan Formula E Team: "I enjoyed the indoor-outdoor layout when I raced here in 2021. It's difficult to overtake, which caused some incidents, but hopefully we can avoid them! The podium in Rome was amazing but our full focus is now on London, we'll push to the limit and look to extract the most out of our car. We've been working really hard and have been making big steps in recent races, so we'll look to end the season strongly."